Great Glen Hall – Robertson Homes
Playing a key role in transforming a derelict hospital into stylish apartments and townhouses.
Brief
Robertson Homes engaged Bell Ingram Design as Design team leaders, Architects, Planning and Heritage Consultants to assist in their ambitious transformation of the Grade B listed Craig Dunain psychiatric hospital in Inverness into the Great Glen Hall development of stylish apartments and townhouses. The project, which is part of the wider Westercraigs housing development, was made particularly challenging because the building had suffered severe damage to the central area after a fire in 2007.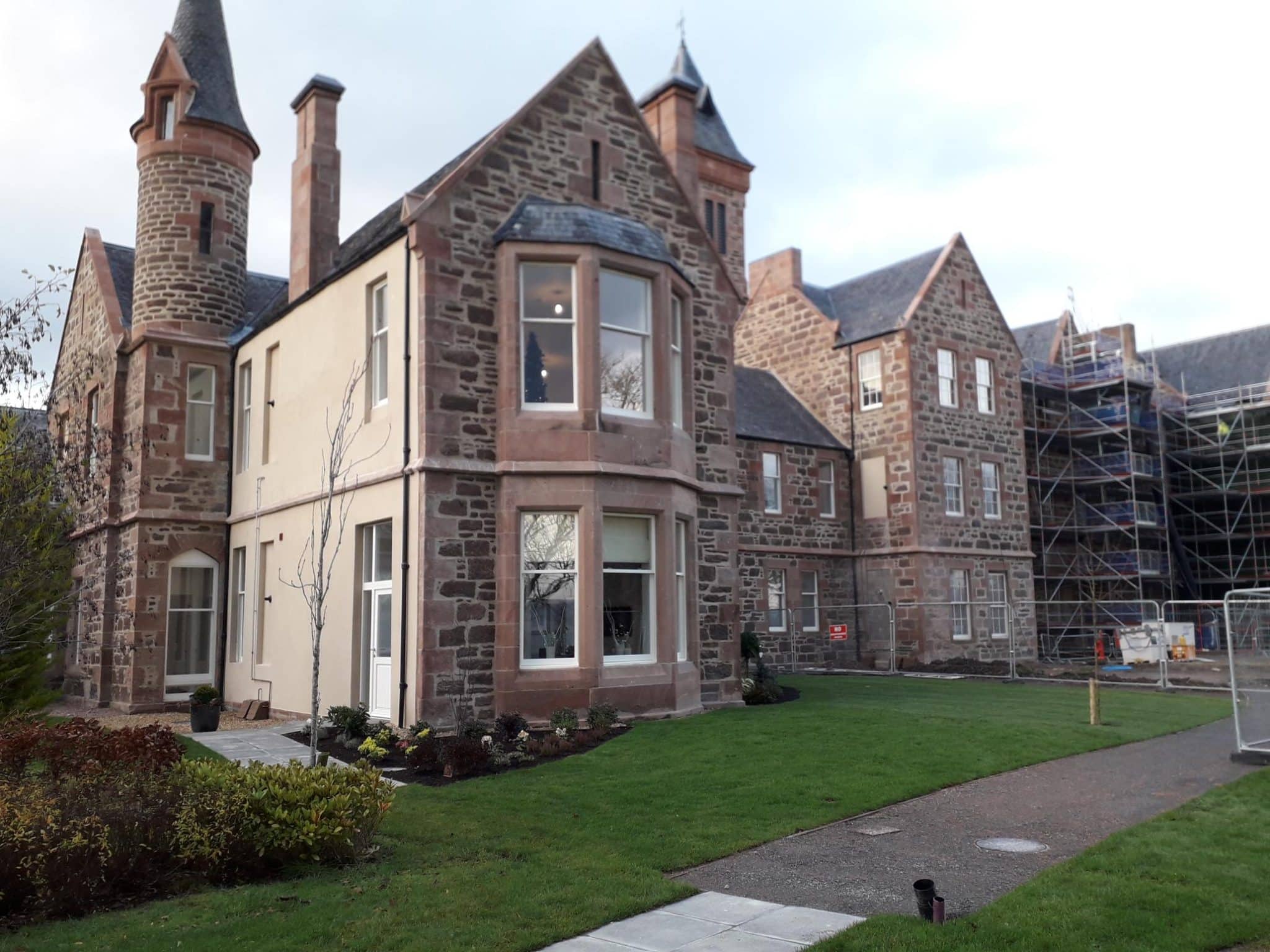 Process
In collaboration with Roberson Homes and supported by Highland Council, Bell Ingram Design delivered detailed proposals to reconfigure the building into a broad mix of large townhouses through to smaller flatted blocks. A sound understanding of how the original building was designed and intended to function, allowed the Design Team to work with the remaining structure to provide a viable solution that met the concerns of all the interested stakeholders.
Outcome
The £13 million redevelopment of Craig Dunain into Great Glen Hall is an ongoing flagship project for Robertson Homes with Bell Ingram Design playing a key role in the transformation process which has seen traditional materials and mature landscaping combined with 21st century interiors and amenities. A highlight was restoring the landmark to its former glory by lowering the first of two 20 tonne pre-fabricated steel roofs onto the building. Entry into the first of the 60 new homes took place in Spring 2018.
Our people
Iain Cram
Architect
Partner
Tel: 01738 621 121

About: Iain is Partner in charge of Bell Ingram Design. His main role is working with clients on projects from the initial concept, through site searches, funding challenges and statutory consents. He's an experienced and talented architect with a long track record, working on a diverse range of projects from small scale residential through to large public, commercial, residential and tourism builds. Interests: Architecture, Building Surveying, Trustee of the Scottish Lime Centre, a highly respected historic building skills training centre.
Article posted on 01/01/2020