RSPB Bird Hide, Udale Bay Reserve
Replacing an end of life hide with a larger structure that featured an interpretation space and full access for wheelchair users.
Brief
The RSPB's Udale Bay Reserve is a peaceful, intertidal bay on the Cromarty Firth which is home to thousands of waders, ducks and geese. With our experience of working in protected natural habitats, Bell Ingram Design was engaged to replace an end of life hide on the site with a new, larger structure that would include an interpretation space along with full access for wheelchair users.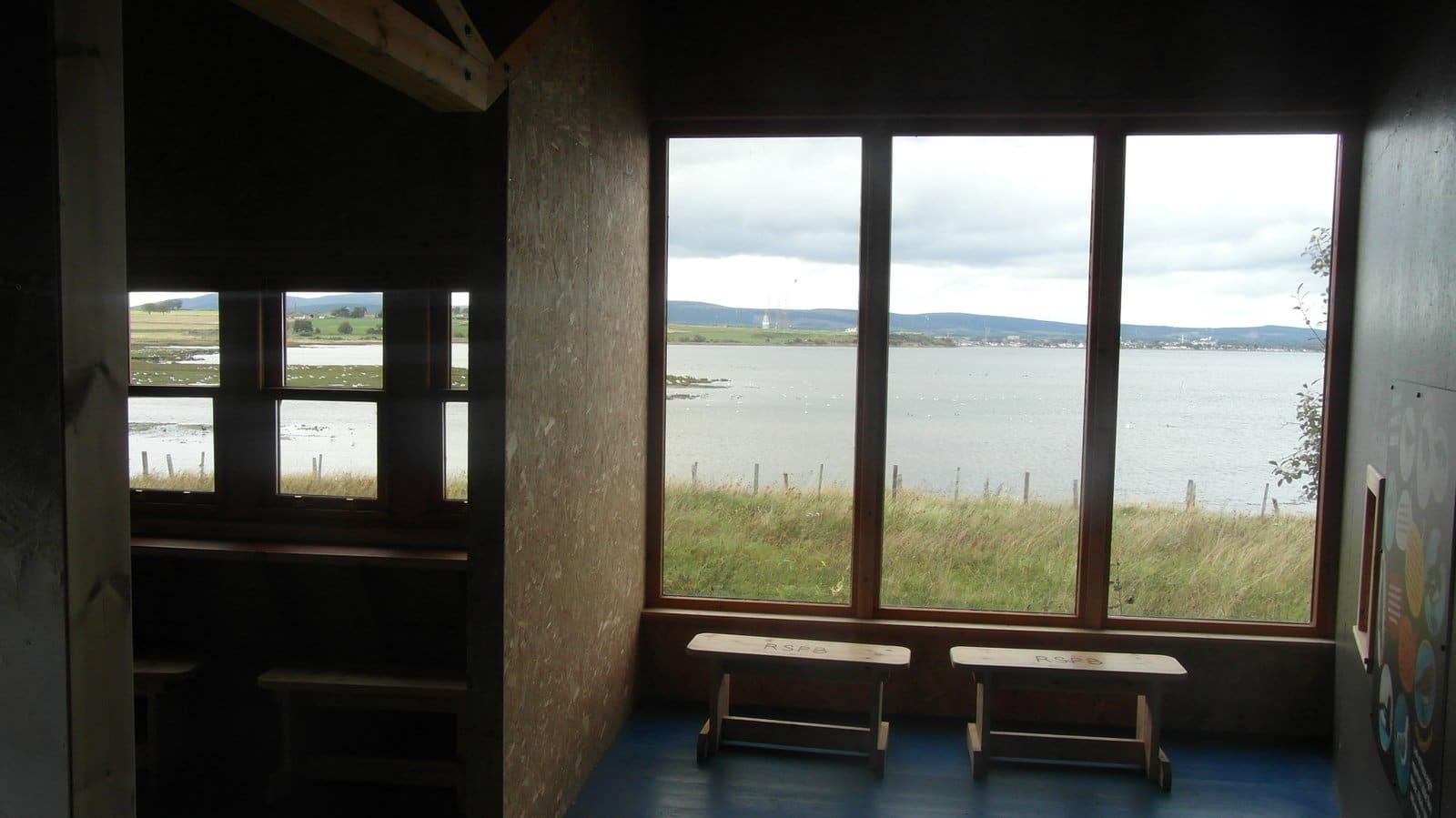 Process
The design approach was for an all timber structure with larch cladding which was left untreated allowing it weather naturally to a silvery finish. The building was set on stilts to minimise its impact on the immediate surrounding ground.
Careful consideration was given to the ergonomics of the seated viewing windows so that all of these could be used by both wheelchair and non wheelchair users. A large floor-to-ceiling viewing window was incorporated providing a panoramic view over the bay, another wall included child height windows allowing up close viewing of the bird life in the trees and shrubs next to the building. Dedicated space was also provided for an artwork by a local artist which fills the hide with colour depicting the changing seasons along with the range of seasonal birds that visit the Reserve.
Outcome
The building has proved to be very successful, we were very pleased to read the following entry in the Visitors' Book from RSPB members visiting from England shortly after the building's opening: "What a fantastic hide, we have never seen such an excellent hide catering for all ages, well done!"
With feedback like that, we consider that 'Job done'!
Our people
Murray Fleming
Architect
Senior Associate
Tel: 01463 717 799

About: As Senior Architect based in Bell Ingram's Beauly office, Murray is responsible for the company's architectural services covering the Highlands and Islands. He has extensive design and project management experience in a wide range of building sectors, including residential, commercial, public and healthcare. Interests: Full architectural design service, Planning advice & submissions, Feasibility studies, Condition surveys, Building warrant advice & submissions, Administration of construction contracts.
Article posted on 03/08/2020