The Webster Memorial Theatre, Arbroath
Award-winning project transformed historic theatre into a modern and fully compliant visitor attraction.
Brief
Our client Angus Council engaged Bell Ingram Design in 2004 to fully refurbish and transform the historic Webster Memorial Theatre in Arbroath into a modern visitor attraction and improve the overall audience experience. Externally the Main Façade, built in 1867, was in poor condition with the stonework badly eroded and spalling, plus there was a particular focus on Health and Safety and the Disability Discrimination Act, with the theatre facing closure if not swiftly brought up to acceptable standards.
Process
A grant from the Town Heritage Initiative was sufficient to fully fund the renovation of the external stonework. Improvements were made to the provision of public spaces including the creation of an attractive and inviting entrance area and foyer. The main auditorium was completely remodelled to significantly enhance sightlines, lighting sound and acoustics, with disabled access fully integrated with the overall design. Radical enhancements to the Assembly Hall provided additional multi-function performance and conference space. Work on the theatre also tied into an opportunity to improve the existing streetscape.
Outcome
The Webster Theatre is now a fully accessible, multi-functional and successful professional theatre. The success of the project can be demonstrated by the range of awards it has received since opening in January 2008. The theatre received the award for Best Example of Environmental Improvement/Conservation 2008 from the Dundee Institute of Architects, the Ron MacFarlane Award for the Best Accessible Building in Angus in 2008 and the Angus Council 2009 Excellence Award for Project of the Year.
Our people
Our people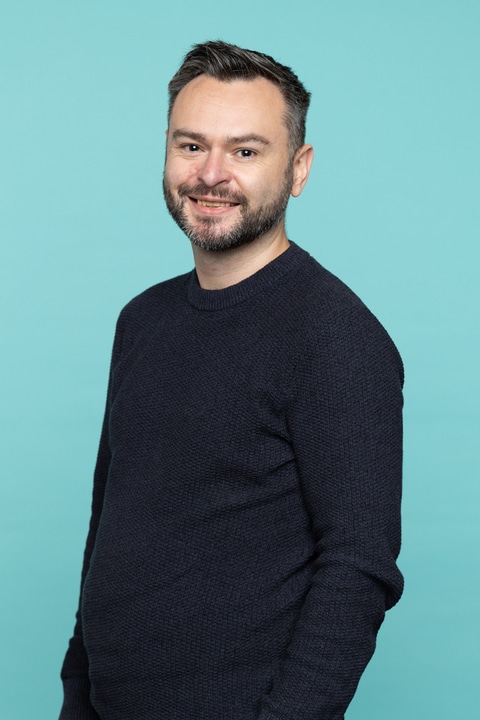 Scott Ramsay
Senior Architectural Technician
Associate
Tel: 01307 462 516

About: Scott provides support to the project architects and building surveyors throughout the company in the preparation of drawings and specifications for the submission of Planning Applications and Building Warrants, through to tender and construction stages. During the construction phase of a project he takes on the role of contract administrator. Scott has been trained in the use of Revit Architecture, allowing him to create real-time 3D models. Interests: Architecture, BIM (Building Information Modelling)
Article posted on 21/07/2020