Bandominie Farm, Glasgow
Multi-service approach achieves record price for farmer.
Brief
Located on the edge of the very buoyant Glasgow market, 380-acre Bandominie Farm consisted of a farmhouse with outbuildings, a modern bungalow and a large area of forestry land.
The owner, who had lived there all his life, occupied the modern bungalow with his own family, while his elderly parents remained in the original farmhouse, which was in need of considerable modernisation and renovation.
To achieve the best possible price for our client, we advised that breaking the farm into separate parts would be the most lucrative way forward.
Process
The first step in this process was to map the property and our in-house GIS Mapping Department was tasked with providing three mapped areas of land – 275 acres for forestry planting, 19 acres to go with the old farmhouse and its outbuildings, and a further 2.5 acres of paddock to be sold with the bungalow.
Bell Ingram's Planning Department then made an application to have the Section 75 removed from the farm which allowed us to sell the residential properties separately. 
The two residential properties were listed at £200k for the farmhouse, outbuildings and 19 acres, while the modern bungalow was put to the market at £250k with the paddocks and two small stables. 
Outcome
The attractive sales price, coupled with the lack of available stock in the Glasgow area, generated just short of 200 enquiries which resulted in 121 viewings being arranged in only six working days. A closing date saw both properties sold to the same buyer, achieving almost 25% above their asking price.
However, it was the Forestry element of the sale which ultimately generated the best outcome. Bell Ingram's Forestry Department approached their private clients offering the 275 acres for an asking price in the region of £450,000 to £650,000, and our client was rather overwhelmed when a closing date achieved significantly above the asking price!
Our people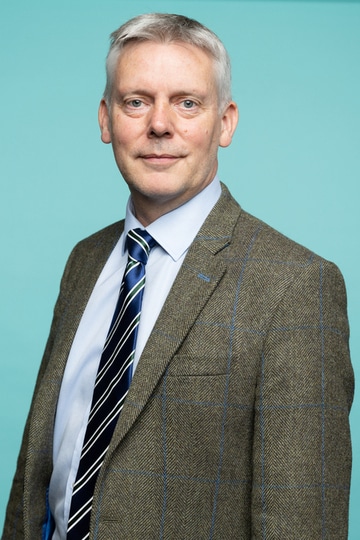 Carl Warden
Partner
Estate Agency
Tel: 01738 621 121

About: Carl heads up the Residential Estate Agency division for the company and has a proven track record within the Scottish property sector. He has been marketing property in the Perth and Kinross area for over 35 years and has vast and detailed practical experience and knowledge of selling prime residential property: from period homes to contemporary developments. Carl is well known in the local area, having developed excellent relationships with buyers and sellers. His wider role involves looking after and supporting our Agency teams and colleagues in Oban, Beauly, Ayr and Forfar. Interests: Estate Agency, Market Valuation, Negotiation.
Our people
Moira Webley
Associate, MNAEA
Estate Agency
Tel: 01738 621 121

About: Moira assists Carl Warden in the day to day running of Bell Ingram's residential business in the Perth office. She has developed excellent relationships with clients, visiting sellers in their properties all over Perthshire and nurturing prospective buyers. Moira came into property sales in 2006, changing focus after many years in the conveyancing department of a legal firm. Interests: Moira is also a member of the Compliance and Audit teams and assists with the day to day management of the Quality Assurance, Health & Safety and Environmental Management systems within the organisation. She also holds her Level 6 Award in Sale of Residential Property (Scotland).
Our people
Johanna Wiseman
Negotiator
Estate Agency
Tel: 01738 621 121

About: Johanna is a highly experienced Sales and Lettings Negotiator with extensive local knowledge who always strives to deliver the best customer service experience possible. Having worked within the estate agency sector for 15 years, she joined our Perth Estate Agency team in 2014 where she assists Carl Warden and Moira Webley in providing a bespoke service for those looking to buy, sell or rent. Johanna holds an ARLA Level 6 qualification in Residential Letting and Property Management. Interests: Estate Agency, Lettings.
Article posted on 21/12/2021