Historic Perthshire Estate Sale
Property broken into five Lots to achieve best price for client.
The Brief
Eastertyre Estate, which centred around a nine-bedroom principal house, parts of which dated back to the 1500s, had been in the same family for a number of generations.
With outstanding views over River Tay to the hills beyond, the premium Perthshire property also encompassed two detached cottages, grazing land, salmon fishing rights and woodland. Interestingly, the top section of the estate was subject to an SSSI as an important breeding ground for the Northern Blue Damselfly.
On the death of the last of the family, his Executors asked Bell Ingram to put Eastertyre to the open market and it was launched for sale in springtime 2021.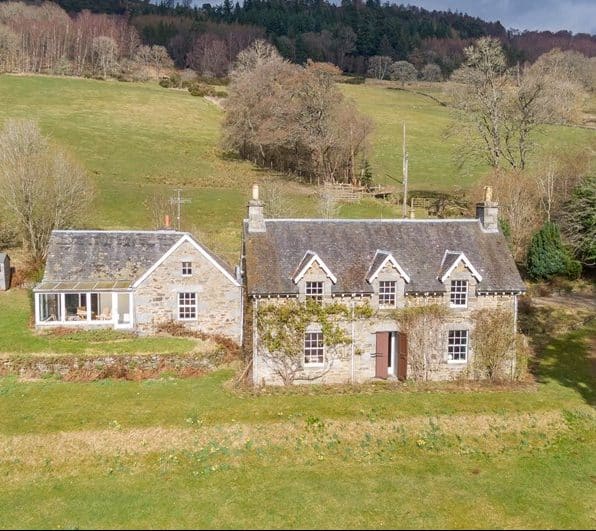 Process
To achieve the best possible outcome for our client, it was decided to offer the estate both as a whole and also as five separate lots – each of the three residential properties (with an area of surrounding land), the hill land with grazing, and the salmon fishing rights.
This highly successful strategy generated 173 viewings, which required careful organisation by our Agency team as Covid restrictions were still in place!
It went to a closing date after seven weeks and interested parties were asked to submit two offers each – one covering a complete 'lot' and a second offer with their 'wish list'.
Outcome
Fifty offers were received and the Estate was sold in three lots achieving significantly above the initial listing at offers over £1.6 million.
Eastertyre was a fantastic sale to be involved with and the complexity of the situation demonstrated Bell Ingram's range of expertise and our ability to add value to your property sale.
Our sales team can offer a full range of marketing strategies and create a bespoke blueprint to deliver maximum exposure which could result in additional offers and a higher value attained.
Our people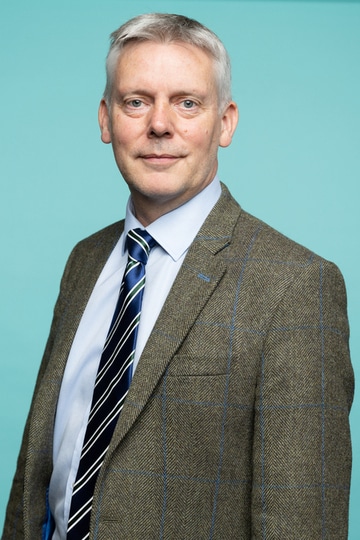 Carl Warden
Partner
Estate Agency
Tel: 01738 621 121

About: Carl heads up the Residential Estate Agency division for the company and has a proven track record within the Scottish property sector. He has been marketing property in the Perth and Kinross area for over 35 years and has vast and detailed practical experience and knowledge of selling prime residential property: from period homes to contemporary developments. Carl is well known in the local area, having developed excellent relationships with buyers and sellers. His wider role involves looking after and supporting our Agency teams and colleagues in Oban, Beauly, Ayr and Forfar. Interests: Estate Agency, Market Valuation, Negotiation.
Our people
Moira Webley
Associate, MNAEA
Estate Agency
Tel: 01738 621 121

About: Moira assists Carl Warden in the day to day running of Bell Ingram's residential business in the Perth office. She has developed excellent relationships with clients, visiting sellers in their properties all over Perthshire and nurturing prospective buyers. Moira came into property sales in 2006, changing focus after many years in the conveyancing department of a legal firm. Interests: Moira is also a member of the Compliance and Audit teams and assists with the day to day management of the Quality Assurance, Health & Safety and Environmental Management systems within the organisation. She also holds her Level 6 Award in Sale of Residential Property (Scotland).
Our people
Johanna Wiseman
Negotiator
Estate Agency
Tel: 01738 621 121

About: Johanna is a highly experienced Sales and Lettings Negotiator with extensive local knowledge who always strives to deliver the best customer service experience possible. Having worked within the estate agency sector for 15 years, she joined our Perth Estate Agency team in 2014 where she assists Carl Warden and Moira Webley in providing a bespoke service for those looking to buy, sell or rent. Johanna holds an ARLA Level 6 qualification in Residential Letting and Property Management. Interests: Estate Agency, Lettings.
Article posted on 21/12/2021