North West Ethylene Pipeline
Providing land agency services on the longest single gas pipeline ever built by a private operator.
Brief
In 1988 Bell Ingram were instructed by Shell Chemicals UK to provide land agency services on the full length of their proposed 400km gas pipeline between Grangemouth in Scotland and Stanlow in Cheshire. This was and still is the longest single gas or oil pipeline ever built by a private operator. The project affected over 800 landowners, required the acquisition of over 20 valve sites, as well as rights for numerous cathodic protection sites, temporary side accesses and construction camps.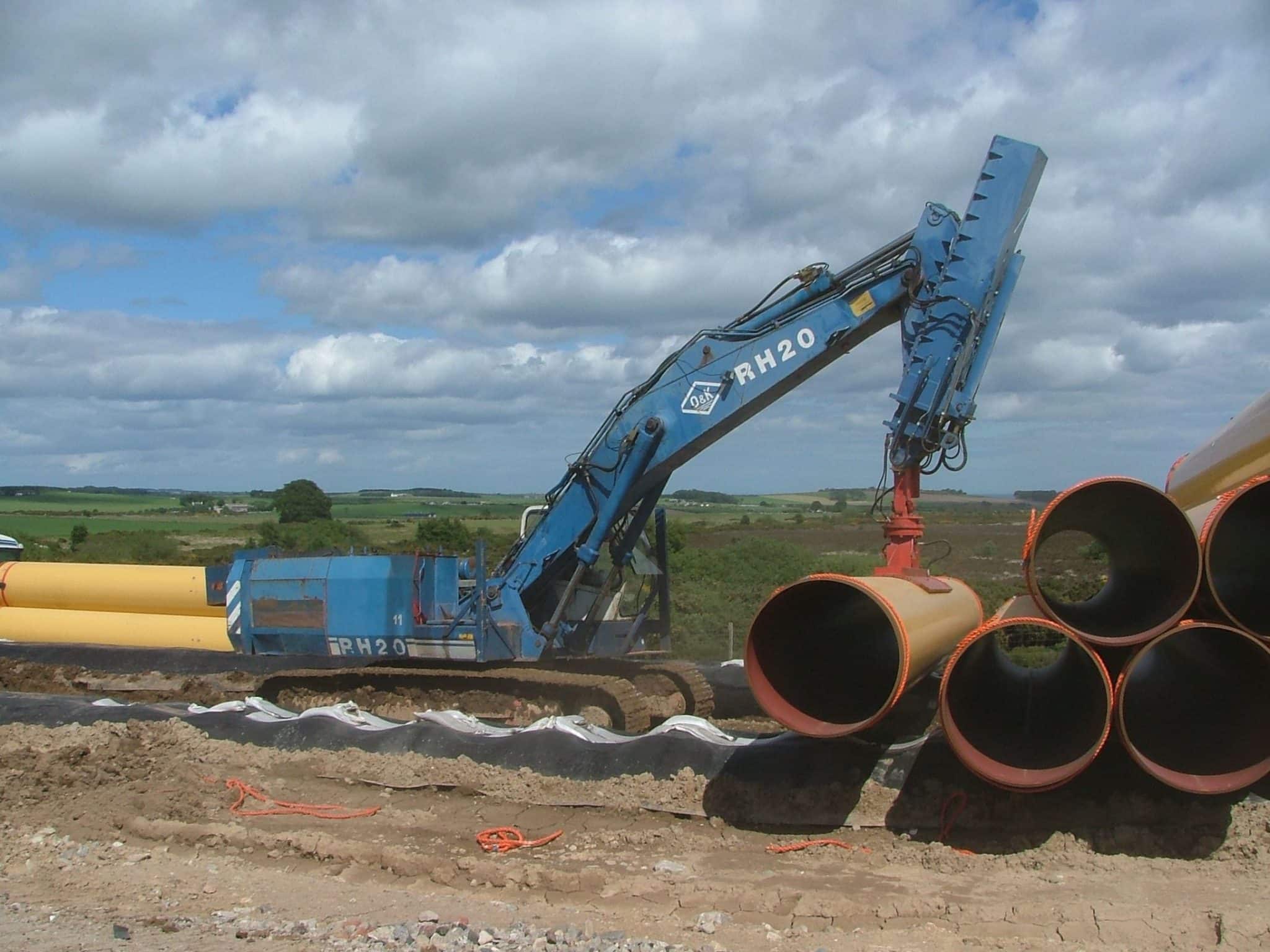 Process
Bell Ingram set up two new offices along the route and initially referenced the pipeline corridor, and then prepared consent documents and plans for each landowner and occupier along the route. We then negotiated the landowners' and occupiers' consents, including obtaining agreement for the acquisition of valve sites, CP Installations and temporary rights. Bell Ingram also assisted in compulsory rights order cases and public enquiries, including acting as Expert Witness. Our land agents further assisted Shell's consultants in obtaining access to the pipeline route for site investigation and environmental surveys and prior to construction we prepared a full record of condition of the whole pipeline corridor.
Outcome
The pipeline was successfully constructed in a single year and on programme. During construction, Bell Ingram worked closely with Shell and their contractors, providing 10 land liaison officers, five drainage consultants and over 15 agricultural inspectors, along with five land agents along the route. On completion of the pipeline construction, we negotiated compensation claims for crop losses and disturbance and we have continued to provide crop loss claim and drainage services during the operational phase. Bell Ingram also provide a development monitoring service through our Planning Consultant, working closely with the pipeline operator.
Article posted on 01/01/1995