Demand for luxury energy efficient homes stronger than ever
By Carl Warden, Head of Estate Agency
Set against the backdrop of soaring energy prices and a cost-of-living crisis, how to make our homes more energy and cost efficient is at the forefront of everyone's mind.
For many, a move to a new build property is the answer as thanks to regulation for homebuilders, new build homes must meet strict thermal efficiency guidelines.
Over the years Bell Ingram has partnered with prestigious bespoke housebuilders, who have been building energy efficient homes for many years. But as prices go up across the board, and building costs soar, this must be transferred to customers. So, are buyers still willing to pay a premium for energy efficiency?  
In short, yes. At Bell Ingram we see green and thermal efficiency as the main driver for new build homes which is a market which remains hugely popular and is bucking the trend of regular housing.
Working closely with buyers, our property teams recognise two key factors when it comes to energy in their home. One is thermal efficiency, or the home's ability to retain and distribute heat from a heat source. The other consideration is the green credentials associated with generating the heat.
For example, some buyers don't mind if their main heat source is gas or oil, as long as the home performs well in maintaining and distributing the warmth. For others, the green credential of the energy is important, as renewable sources can drastically reduce costs.
Bell Ingram has seen huge demand for our recent development in the Grange of Errol built by The Good House Company, as all homes available, priced from £539,000, were reserved in the first week.
The Good House Company was founded in 2006 and is renowned for producing homes that are A-rated for energy efficiency, vital to compensate for the ever-increasing cost of fuel bills. They are super insulated and are heated by low-carbon technology. Their future aim is to build homes that are carbon-neutral and they are passionate about not sacrificing quality of finishes in order to be an 'eco' home – you can have both.
It is not only new build homes which have to comply with strict regulations, conversions must also reach minimum energy efficiency requirements. Bell Ingram is marketing the superb Milton Muir Farmhouse near Anstruther in Fife for offers over £650,000. The property benefits from air source heating.
Finally, currently under construction, is 2 Castle View in Rumbling Bridge, Kinross-shire which also has air source heating and great thermal efficiency. This family home is within a small development in a semi-rural location, with uninterrupted views, for offers over £650,000.
For more information on our Estate Agency services, or to browse our properties for sale click here.
Our people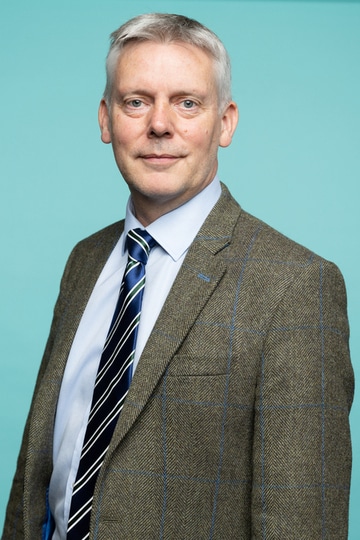 Carl Warden
Partner
Estate Agency
Tel: 01738 621 121

About: Carl heads up the Residential Estate Agency division for the company and has a proven track record within the Scottish property sector. He has been marketing property in the Perth and Kinross area for over 35 years and has vast and detailed practical experience and knowledge of selling prime residential property: from period homes to contemporary developments. Carl is well known in the local area, having developed excellent relationships with buyers and sellers. His wider role involves looking after and supporting our Agency teams and colleagues in Oban, Beauly, Ayr and Forfar. Interests: Estate Agency, Market Valuation, Negotiation.
Article posted on 12/09/2022