Exploring the current trends in the Scotland's rural property market
The Scottish property market is known for its unique blend of historic charm and natural beauty, making it a sought-after destination for both local residents and international investors. Within this picturesque landscape, several regions stand out as hotspots for real estate activity. In this article, we will delve into the current trends shaping the property markets of Perth & Kinross, Highlands & Islands, and Argyll & Bute. From scenic landscapes to cultural heritage, these areas offer a wealth of opportunities for those looking to buy or invest in Scottish real estate.
Perthshire: Bridging the Gap Between Urban and Rural
Perthshire's property is witnessing a rising trend of buyers seeking a balance between urban conveniences and rural tranquillity. Properties that offer proximity to city amenities while being surrounded by the region's stunning landscapes are in high demand. The market also shows an inclination towards eco-friendly and sustainable homes, as buyers prioritize energy efficiency and green living.
Kinross-shire: The Appeal of Community Living
Kinross-shire's real estate scene is seeing a surge in demand for properties that promote community living. With a focus on shared spaces, recreational facilities, and social activities, developments that foster a sense of belonging are gaining popularity. Additionally, the region's connectivity to nearby cities adds to its attractiveness for both commuters and families seeking a suburban lifestyle.
Highland & Islands: Remote Work and Lifestyle Shifts
The Highland and Islands region is experiencing a significant shift due to the rise of remote work. As more professionals embrace flexible work arrangements, there is a growing interest in properties that offer a high quality of life in a remote setting. Waterfront homes, cottages with sea views, and properties nestled in nature are becoming coveted choices for those seeking a quieter and more serene lifestyle.
Argyll & Bute: Second Homes and Holiday Retreats
Argyll's real estate market is witnessing a surge in the demand for second homes and holiday retreats. Buyers are looking for properties that offer an escape from urban life, with a focus on outdoor activities such as hiking, fishing, and water sports. The region's rich history and cultural attractions further enhance its appeal, making it a popular choice for both domestic and international buyers.
There is an increasing interest in reviving old properties while preserving their original charm. This trend aligns with a growing appreciation for sustainable and eco-conscious living, as restoration often involves repurposing existing materials.
Carl Warden, who heads up Bell Ingram's Estate Agency Service, concludes: "The rural markets are each driven by unique trends that cater to diverse buyer preferences. Whether it's the blend of urban and rural living, the focus on community, the allure of remote lifestyles, the appeal of second homes, or the fascination with heritage properties, these regions offer a range of options for those interested in Scottish real estate. As these trends continue to evolve, they will undoubtedly shape the future landscape of the Scottish property market, attracting a wide array of investors and homeowners alike.
"Remember that property trends can shift quickly, so it's crucial to stay updated with the latest developments if you're considering entering the market in any of these captivating Scottish regions."
Our people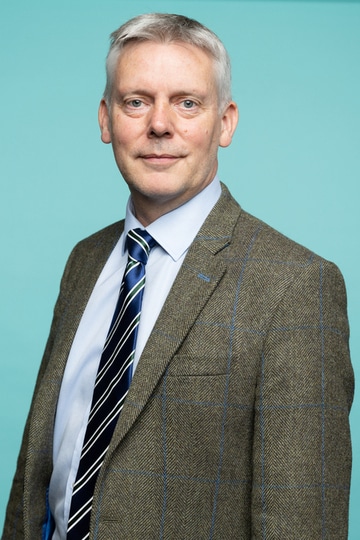 Carl Warden
Partner
Estate Agency
Tel: 01738 621 121

About: Carl heads up the Residential Estate Agency division for the company and has a proven track record within the Scottish property sector. He has been marketing property in the Perth and Kinross area for over 35 years and has vast and detailed practical experience and knowledge of selling prime residential property: from period homes to contemporary developments. Carl is well known in the local area, having developed excellent relationships with buyers and sellers. His wider role involves looking after and supporting our Agency teams and colleagues in Oban, Beauly, Ayr and Forfar. Interests: Estate Agency, Market Valuation, Negotiation.