Getting to know Bell Ingram: Why Land Agent Jamie Cowie branched out from Forestry to surveying
Jamie Cowie joined Bell Ingram in 2003 as Forest Manager before going on to become a MRICS qualified land agent. Based in our Highland office, he is involved in pipeline and utility projects as well estate/property management, forestry management, valuations, estate agency and GIS/mapping.
Says Jamie: "I can't recall a single eureka moment that led me into working in the rural scene. I grew up in Buckie, a fishing village, and had no immediate family in the rural industries. We never holidayed abroad, with trips being tent-based excursions scattered across the country.
"Living in such an incredible and diverse country meant my interest grew, predominantly in the physical geography and nature, with land use, history and people following on later.
"In my teens, I started to become more active in the outdoors through hillwalking and mountain biking. Moray has a particularly high percentage of forest cover for the UK, and my attention soon turned to trees. The idea of having a career based indoors and with no travel did not fill me with any enthusiasm.  
"So off I went and spent five years (including two student placements with Forestry Land Scotland ) studying Forestry at Inverness. About the time of our final exams, Bell Ingram was advertising for the position of forest manager in Aberdeen. I got the job and started in the summer of 2003.
"After a few interesting years, I was offered the opportunity to branch out into the slightly different world of rural surveying. Initially this was predominantly based on a Scottish Water project, but eventually I ended up dabbling in a range of other utility projects. The opportunity to diversify again presented itself, so after a couple years of post-graduate distance learning I became MRICS qualified in 2014.
"Since then I have continued to be involved in a variety of utility projects, forestry management, farm sales and valuations ranging from Grangemouth in the south, Peterhead in the east, Aviemore in the middle, Kyle of Lochalsh in the west and Unst in the north.
"My love of Scotland has only grown, and I am fortunate to be in a line of work that lets me see and be a part of so much of it. I also get to work with and meet an equally interesting range of people.
"While this would not have been apparent to me back in the early days of high school, the knowledge of what I know about the work I do now would have definitely focused my career path at an earlier age."
Our people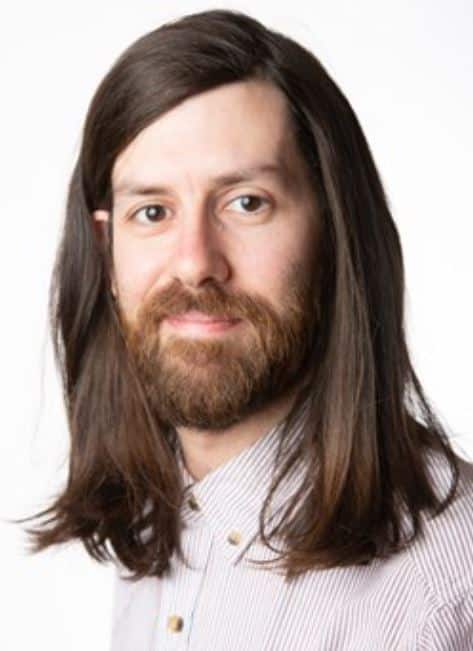 Article posted on 17/10/2021