Reasons to be cheerful
While the Scottish residential housing market continues to be affected by a scarcity of stock, new data released by the online property portals give sellers some reasons to be cheerful.
While buyer demand is down by a third compared to last year's buoyant market, it's up 4% on this time in 2019. Plus, there's been a bigger than usual New Year bounce-back in activity, making a much more encouraging start to the year than many anticipated.
Although average asking prices are still £8,720 lower than their peak in October 2022, after two months of falls, they have increased by 0.9% (+£3,301) this month. This is the biggest increase at this time of year since 2020.
January 5th saw the number of people sending a request to an estate agent to value their home – the third largest on record. In total the first week of 2023 was the busiest for home valuation requests since August 2022.
Carl Warden, Head of Estate Agency at Bell Ingram reports: "These national figures just released mirror the picture I'm seeing across Perth & Kinross. Although the supply of stock remains well below what I would have historically expected to see at this time of year, there's no shortage of enquiries from potential sellers looking for market appraisals.
"Looking ahead I see no reason for house values to decrease in any significant way, but I think we are unlikely to see the big offers over the asking price that characterised the market in 2022. Instead, I predict the market will recalibrate and we'll see a more realistically priced market emerging.
"Despite uncertainty over mortgage rates, inflation and the cost-of-living crisis, people are still looking to move, and if you get the price and presentation correct then there's no reason why your property won't sell.
"And for buyers, it is not always the ones with the deepest pockets who are coming out on top. Those who have all their ducks in a row, and who are chain-free, are often more successful than the highest bidder in securing their dream home.
"If you are looking to sell, then there is no time like the present. Using a prestigious agency such as Bell Ingram, with our property teams embedded in communities throughout the country, means we know the suitable buyers for your property and can secure a premium private deal if you so choose.
"Because we ask our buyers the right questions, we always secure the best outcome for our clients. We would therefore recommend that anyone who is thinking of buying or selling their rural property waste no time to get in touch with our agents to discuss your needs."
If you are considering selling you home, farm or estate, our dedicated team is on hand to provide professional advice and expert guidance. Contact Carl Warden on 01738 621121 or email carl.warden@bellingram.co.uk
Our people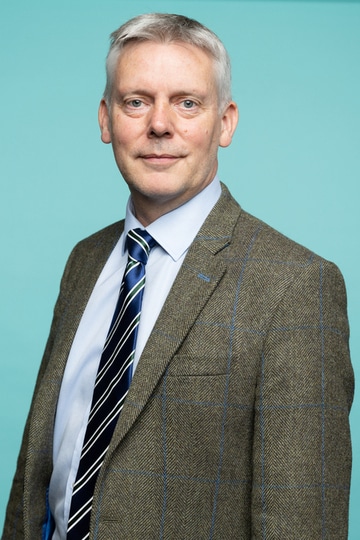 Carl Warden
Partner
Estate Agency
Tel: 01738 621 121

About: Carl heads up the Residential Estate Agency division for the company and has a proven track record within the Scottish property sector. He has been marketing property in the Perth and Kinross area for over 35 years and has vast and detailed practical experience and knowledge of selling prime residential property: from period homes to contemporary developments. Carl is well known in the local area, having developed excellent relationships with buyers and sellers. His wider role involves looking after and supporting our Agency teams and colleagues in Oban, Beauly, Ayr and Forfar. Interests: Estate Agency, Market Valuation, Negotiation.