Bell Ingram join multi-disciplinary team on Crown Estate Scotland transactions framework
Bell Ingram has been appointed to the Crown Estate Scotland's Built Development, Coastal and Land Transactions Professional Services as part of a consortium of consultancies.
Led by Turner & Townsend the three-year framework aims to support Crown Estate Scotland's Development, Investment and Divestment strategy as it works to enhance communities and boost local businesses and economies.
As part of this expert team, Bell Ingram will provide rural surveying services for projects and capital work programmes over £150,000 and major sales, and purchase of property, land and assets across the Crown Estate Portfolio with a capital value over £350,000. Bell Ingram's work will include rural valuations, claims and acquisitions and disposals of rural property.
Joining the consultancy team alongside Bell Ingram are commercial property experts CBRE and ICENI and Blackhall & Powis, who will be advising on offshore and renewable planning matters.
Commenting on the tender win, Aberdeen Partner, James Petty says: "We look forward to working with this multi-disciplinary team to deliver rural surveying services for the Crown Estate Scotland portfolio. Our experience in rural land management and our coverage across Scotland means we are well placed to play such a key role in the delivering this framework."
Oster Milambo, Director of Property, Crown Estate Scotland, comments: "This framework is crucially important to Crown Estate Scotland's work in the coming year. We look forward to working with Turner and Townsend and the wider multi-disciplinary consultancy team to deliver it successfully to help create great places and lasting value for the people of Scotland."
For more information on our Rural Land Management services visit: bellingram.co.uk/land-management/rural-land-management/
Our people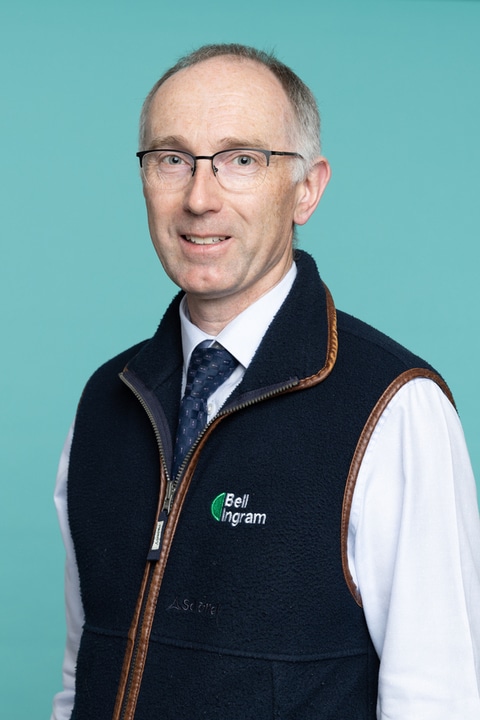 James Petty
Partner, MRICS
Rural Land Management
Tel: 01224 621 300

About: James is the Partner in charge of Bell Ingram's Aberdeen office and is an experienced rural surveyor dealing with all types of valuations, utilities and pipelines, rural land management, estate agency, and has experience of compulsory purchase work including the Aberdeen Western Peripheral Route. He is an MRICS Registered Valuer and has provided Red Book valuations for a range of property types including mixed estates to traditional owner-occupied farms, residential, access rights and development plots. James has experience of day-to-day management of low ground estate properties including let farms, seasonal land lets and residential property letting. James has also worked with major utility companies on their onshore and offshore wind farm operations and provided land agency services to clients such as Siemens, SSE and SGN. Interests: MRICS Registered Valuer, Agent and Valuer for the Agricultural Mortgage Corporation Pipelines & Utilities, Rural Land Management, Valuations, Estate Agency.