Meet the Land Agent
If you have a passion for travel and the countryside then life as a Bell Ingram Land Agent could be for you. We find out more about what the job entails, and routes into the profession from our Ambleside based Senior Associate, Andrew Thompson.
What is your background?
I am not from a farming background and my interest in surveying started back in the 90s doing work experience for a firm of land agents on Speyside. From those early experiences I realised that surveying could offer an opportunity to travel, learn about the built environment, the social/economic history of a people and a place. I preferred the opportunity as I saw it then, to be outside rather than being sat behind a desk.
What qualifications did you need to become a Land Agent?
I spent some time at the Royal Agricultural College at Cirencester but moved into private practice in Oxfordshire and then Dorset before finishing because working appealed more than studying at the time.
Through the experience route (five years of working) I enrolled and passed the Post Graduate Diploma in Surveying from the College of Estate Management in Reading while working full time in Leicestershire. This qualification then enabled me to do the APC (Rural) through the RICS, which I passed first time, whilst working in Inverness.
What's been your career path?
I spent nearly four years in Dorset working on a traditional 12,500-acre estate which had six miles of world heritage coastline, a castle, holiday caravan park, plus a portfolio of farms, cottages and commercial interests. I then spend a short spell in London on the more commercial side of surveying but although well renumerated it wasn't for me.
From there, I moved up to Leicestershire for three years undertaking a range of duties and tasks; then to Scotland and spent five years in Inverness working for one of our competitors. Much of that time was spent working for Crown Estate's marine portfolio at a time where there was a lot of investment in community assets making local fish and shellfish business more sustainable, whilst encouraging tourism; early days of windfarms; the decommissioning redundant North Sea oil and gas assets. I was also involved in some of Scottish Water's refurbishment projects. My work took me all over Scotland and I was a frequent visitor to Orkney and Shetland.
After that I worked for the National Trust in the Lake District (a National Park and what became a World Heritage Site) for a further five years before returning to private practice at Bell Ingram. My time with the NT was more akin to where I had first started out in the surveying profession down in Dorset where there was a large portfolio of farms and cottages to manage on a day-to-day basis but with a significant emphasis on the environment, the culture, the intrinsic historical context of Beatrix Potter, Wordsworth, Coleridge etc and a big interface with the general public.
What's the biggest misconception of the job?
If you are considering a career as a Land Agent or Chartered Surveyor, you might not realise that companies like Bell Ingram tender for much of our work through framework contracts with the major utility companies. This kind of work – acquisition and disposals, compensation and claims, compulsory purchase and land referencing – is very different from traditional estate management or forestry but can be extremely rewarding seeing a massive infrastructure project through from start to finish.
My current role, for example, has been focused on a major water project insuring and providing water to the whole of West Cumbria over the past six years, sat alongside other utility and other private client work.
What do you enjoy about the job?
The scope for variety in the context of 'surveying' or 'rural land management' or alternatively the ability to specialise and be an expert in a specific discipline. One can be progressive and engaging, giving guidance and opinion on how best to manage land and safeguard it as an asset for future generations and as part of that it's the travelling and the experiences generated in meeting new people that appeals to me. Working in different parts of the country, experiencing different challenges, putting context to them and sympathetically securing a solution for the client. Just because something works once, it doesn't mean it'll work elsewhere.
In my current role working on infrastructure projects, though not often acknowledged per sae – I enjoy the problem-solving element of the job, resolving complex issues to the satisfaction of both client and the landowner is often rewarding.
What's your advice to those thinking of entering the profession?
The traditional route of university degree and masters followed by your APC and CAAV professional qualifications is not the only route into the rural land management sector. For private practices like Bell Ingram, this pathway is still considered the "gold standard", but there are different expectations within the utility sector with more "on the job" training and development available to those who prefer a non-academic route or for those who wish to transition into the profession. As an example of this I came across was GP doctor who had a personal interest/hobby in rural sports and decided to take up a position whilst maintaining his GP hours.
Bell Ingram is hiring Land Agents across our business and locations. Find out more about the positions available and life at Bell Ingram at bellingram.co.uk/Work-with-us.
Our people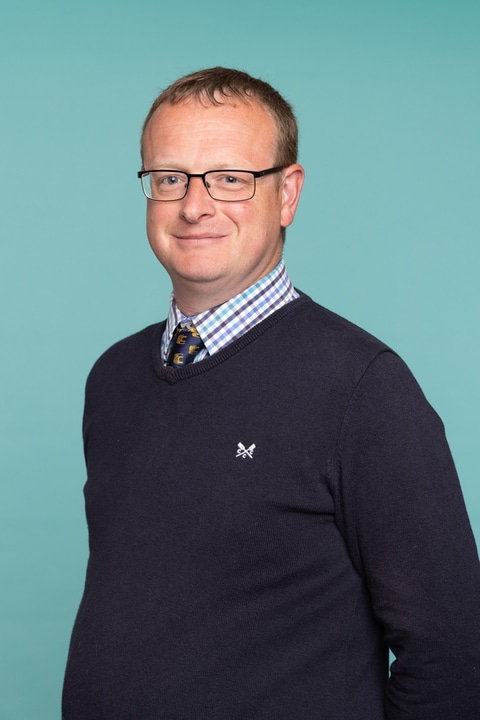 Andrew Thompson
Senior Associate
Utilities & Renewables Rural Land Management
Tel: 01539 896 101

About: Andrew, a qualified Rural Chartered Surveyor and RICS Registered Valuer, opened the Ambleside Office in 2017 to facilitate the delivery of a number of utility and land management focussed projects across Cumbria and North Lancashire. Andrew is keen to maximise the full suite of professional services that Bell Ingram can offer, through its Ambleside staff andoOffice. Interests: Utilities, Private Estate Management, Rural Land Management, MRICS Registered Valuer