Still opportunities to be had in competitive land market
There is no shortage of deals to be done in the current farmland market according to rural property experts, Bell Ingram.
In recent times, we have seen land values remaining strong with many of Bell Ingram's latest sales achieving offers over the asking price, with great demand for arable and mixed units, be it equipped or bare land.
However, with an increasing number of farm businesses look to expand, the number of buyers looking for land continues to outweigh the supply of land coming to the market.
Bell Ingram is urging those thinking about selling their farm or portioning off land for sale to seek advice on the sales process at the earliest opportunity, especially with this year's harvest around the corner.
Commenting on the market, Chartered Rural Surveyor, John Kennedy says: "With uncertainty surrounding support schemes, increasing red tape and rising input costs, selling off land may be an attractive proposition for your business. Bell Ingram's farm sales team can talk you through the sales process for both on market and off market deals.
"It is important to seek advice from our sales team at the earliest opportunity to discuss your circumstances and talk you through the best options. Many farmers hold off making preparations for sale until it becomes time critical and the window for photography and launching at a peak marketing point is missed. The earlier you make your enquiry allows for thorough planning and for every option to be explored, ensuring the best outcome for your business.
"It may also be the case that we have a suitable buyer ready to go as we currently have a number of clients on the books looking for suitable land ranging from 20 acres to large scale operations."
If you are thinking of placing land or your whole farm on the market, John Kennedy will be pleased to have a confidential, no obligation discussion of   your requirements. Email john.kennedy@bellingram.co.uk or call 01307 462516.
Our people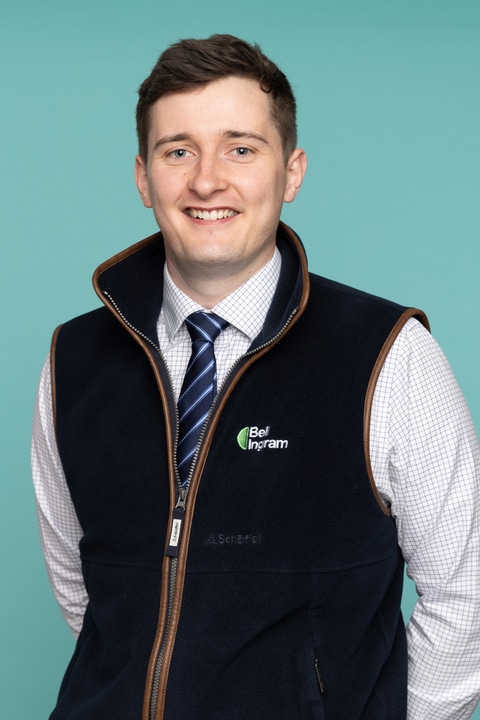 John Kennedy
Surveyor, MRICS
Rural Land Management
Tel: 01307 462 516

About: John is a RICS Chartered Surveyor working across Perthshire and Angus advising on all aspects of rural estate and farm management. John joined Bell Ingram in 2021 and is a graduate of SRUC in Edinburgh with an Honours Degree in Agriculture followed by a Masters in Land Economy at the University of Aberdeen. Interests: Rural Land Management, MRICS Registered Valuer.