Bringing Maps to Life
By Mhairi Walker, GIS Technician
The world of GIS Mapping is changing and 3D visualisation is enhancing 2D capabilities – taking clients into another dimension.
Working alongside colleagues in forestry, Bell Ingram's GIS team have begun work on 3D visualisations for new woodland creation schemes.
Over the years, GIS has made a significant impact in showcasing mapping as an essential tool to interpret spatial data. 3D GIS visualisation depict objects in greater detail by adding a third dimension that allows for real scale representation of real-life objects.
3D visualisation is nothing new, but traditionally these models would be laid out in physical form. Nowadays, with the help of more sophisticated technology, such as our ArcGIS based system, we can not only envisage and evaluate in one place, but also manage all the necessary facts and figures.
Visualising in 3D is becoming increasingly popular in the forestry sector because areas of woodland can be accurately interpreted and, crucially, visualised over their life span. Incorporating our 3D technology into GIS customises the whole experience for clients, making it more personal and enabling greater detail and visualisation.
This is particularly helpful when applying for grants and engaging with public consultations, as regulating bodies and neighbours can really get a sense for the impact the proposed forest will have on the landscape, helping to strengthen the public consultation process.
On top of this, we can accurately depict the forest over its entire life span, for example, showing the growth rate over a ten and 20 year period. There is also the ability to account for a mix of species and death rate, which is crucial when characterising new commercial and even non-commercial woodland schemes for the duration of their existence on the landscape.
This ability to accurately show the change on a landscape over time in 3D, clearly has benefits that reach beyond the forestry industry. Bell Ingram's utilities department will also be benefit from the ability to contextualise renewable developments and infrastructure projects for all stakeholders.
3D visualisation is a natural evolution for GIS and the possibilities are truly endless. Introducing 3D to forestry and rural land management is an exciting development for the firm and I am delighted to be able to champion this progress.
If you are interested in 3D GIS visualisation, get in touch with our GIS technician, Mhairi Walker on mhairi.walker@bellingram.co.uk or 01738 621121 to discuss your needs. For more information on our GIS Mapping service visit bellingram.co.uk.
Copyright
Maxar, Microsoft | Source: USGS, NGA, NASA, CGIAR, GEBCO,N Robinson, NCEAS, NLS, OS, NMA, Geodatastyrelsen and the GIS User Community
Our people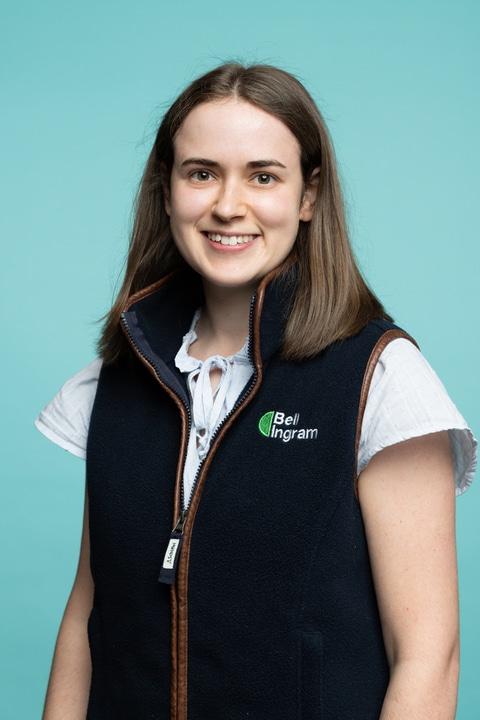 Mhairi Walker
GIS Analyst, BSc MSc
Utilities & Renewables, GIS Mapping
Tel: 01738 621 121

About: Mhairi is responsible for providing spatial analysis, data management and cartography to clients in the renewable energy, utilities, rural land management and forestry sectors. She joined Bell Ingram in 2021 and is a graduate of the University of Edinburgh with a Masters in Geographical Information Science. Interests: Mapping, GIS Services.
Article posted on 01/12/2022